Jesus Christ Is Lord!
AND THE REASON IS YOU!
Jesus came down from the comfort of heaven to live in the pain and suffering of this earth, to be beaten and smitten. In heaven he was accepted, on earth he was rejected! So why give this up?
The reason is you!
The reason that Jesus left heaven was for you and me, and many others. He had a mission on his heart and a burden upon his soul, as we read, "For the Son of man has come to seek and to save that which is lost." Luke 19:10
In heaven Jesus was exalted by his Father, on his he was bruised, as we read, "Yet it pleased the Lord to bruise him; he hath put him to grief: when thou shalt make his soul an offering for sin, he shall see his seed, he shall prolong his days, and the pleasure of the Lord shall prosper in his hand." Isaiah 54:10
And it pleased the Lord to bruise him! And the reason is you and me and many others! Jesus left heaven, where in the beginning he was with his father, God the father, and with the Holy Spirit, and we find that he was content to be a part of all creation, having fulfilled all that God spoke into existence, when God said, "Let there be…" For all things that were created, Jesus was there, both the Holy Spirit and Jesus was there, as we read, "And God said, Let us make man in our image, after our likeness: and let them have dominion over the fish of the sea, and over the fowl of the air, and over the cattle, and over all the earth, and over every creeping thing that creepeth upon the earth." Genesis 1:26 So from this we are able to establish once again that Jesus was in heaven from the beginning of all of creation, and how great it must have been to be seated with God his Father, and with the Holy Spirit while all that was created was being created! So let us also establish again that Jesus stepped down from heaven to the earth to accomplish God's purpose, which was to save the lost and to bring the lost up into heaven as his bride! 143 AND THE REASON IS YOU! As we read, "In the beginning was the Word, and the Word was with God, and the Word was God. The same was in the beginning with God. All things were made by him; and without him was not anything made that was made. In him was life; and the life was the light of men. And the light shineth in the darkness; and the darkness comprehended it not." John 1:1-5 Herein it is established that the Word was in the beginning, and we will soon learn that this same Word that was there in the beginning is God and that God is this same Jesus, as we read, "And the Word was made flesh, and dwelt among us, (and we beheld his glory, the glory as of the begotten of the Father,) full of grace and truth. John bare witness of him, and cried, saying, This was he of whom I spake, He that cometh after me is preferred before me: for he was before me. And of his fullness, have all we received, and grace for grace." John 1:14-16
It's true! Jesus was always here, from the beginning, he was there, as the Alpha! He is the beginning and the end, the Alpha and Omega, the first and the last, as we read, "Saying, I am the Alpha and Omega, the first and the last, and what thou seest, write in a book, and send it unto the seven churches which are in Asia; unto Ephesus, and unto Smyrna, and unto Pergamos, and unto Thyatira, and unto Sardis, and unto Philadelphia, and unto Laodicea." Revelation 1:11
So now comes again the question:
Do you want to go to heaven? The truth is that everyone is hopelessly lost without Jesus. Jesus died for all,there are no exceptions to that. Anyone who calls on Him will be SAVED!

"For God so loved the world that He gave His only begotten son that whosoever believeth in Him should not perish, but have everlasting life!" John 3:16

Friend, we all need Jesus! We all have fallen short of God's glory and we need a savior because of it. None of us are good and the price of our sins are heavy upon us. The fact is, we are on a destructive course, the destination is hell because the wages of our sin is death and we cannot save ourselves. If we could save ourselves then Jesus never would have had to die on the cross. This is why we must be saved! Because we cannot save ourselves. Without a savior we are eternally damned, but God looked down on our situation! God's compassion has provided a way for us to be saved from hell! His gift of love provided the savior that we need, His son who gave His life to pay the price for our sins. You need Jesus, my friend. There is only one way to get into heaven and be with the Father. The only way is admitting that you cannot save yourself and confessing Jesus to be our Lord and Savior today!
The Romans Road To Heaven

Romans 3:23 "For all have sinned and fallen short of the glory of God."
Romans 3:10 "As it is written, there are none good, no, not one!"
Romans 6:23 "For the wages of sin is death, (in hell); but the gift of God is
eternal life through Jesus Christ our Lord".
Romans 5:8 "But God commanded His love toward us, in that, while we
were yet sinners, Christ died for us".
Romans 10:9 "That if you confess with your mouth the Lord Jesus, and
you believe in your heart that God raised Him from the
dead, you will be saved".

If you believe this in your heart and confess with your mouth that the Lord Jesus Christ died for your sins and was raised again then you are SAVED! We will rejoice with you and welcome you into this great family of God!
Friends, Jesus is coming soon! If He were to come within the next 24 hours what would you differently? How would you live the rest of your life if you knew He was coming?

The Bible teaches: "Today if ye will hear his voice, Harden not your heart as in the day of rebellion." Psalm 95:7,8
A decision to accept Jesus Christ will be the most important decision in your life!
Join me at the Altar for prayer and ask Jesus into your heart today!

Jesus loves you!
Give Him Praise Today!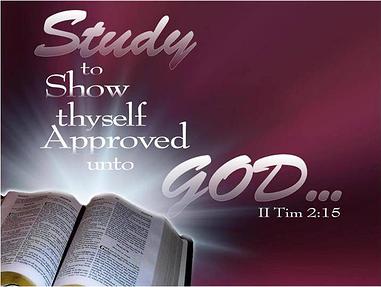 Write to us at word@souls-for-christ.com and tell us of your new life decision!
Find us on Facebook at: http://www.facebook.com/group.php?gid=16002056706&ref=ts
Find us on twitter at: http://twitter.com/#!/CaryMcQuaid
Find Us On Google+ at: https://plus.google.com/b/111378702470367579211/111378702470367579211/posts?hl=en
God bless you and remember:
Jesus came to seek and save the lost!